In 1897 my great grandfather, J C Williams, started writing comments in his garden diary. The leather bound book entitled 'The Garden' has a page for each day of the year. It initially records JC's work in daffodil hybridisation and, after 1902, it records the arrival of vast numbers of new plants from China which were totally unknown in Western Europe. These were collected by the great plant hunters, Ernest Wilson and George Forrest, whom JC had sponsored and paid for on their various Chinese expeditions up to 1932.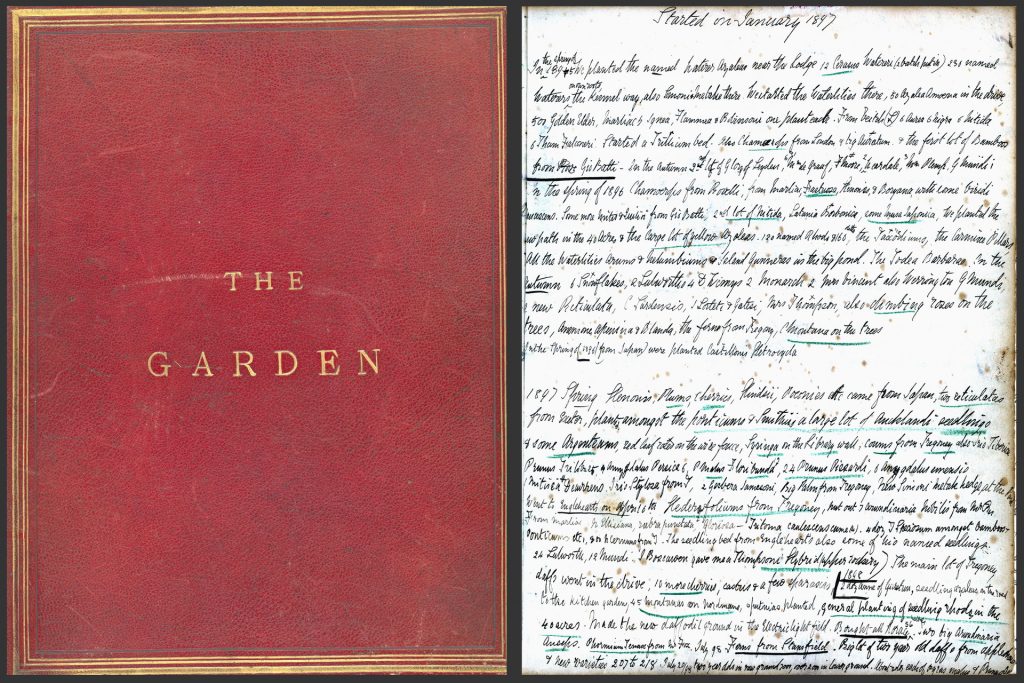 JC had no interest atall in publicising his garden or his considerable work hybridising the new Chinese species of rhododendrons and camellias which were arriving as seed to Werrington and Caerhays in such numbers. As such his diary was an entirely private and personal record of the development of the garden with all its successes and failures.
The Garden diary was maintained after 1939 by my great uncle Charles Williams until his death in 1955. Thereafter my father continued to fill the pages until Alzheimer's took hold in around 2007.
'The Garden' book is now full so I have decided to carry it all on in a rather more public manner by creating a similar daily log of first flowerings of new plants, the demise of old ones interspersed with more irreverent comments about the day to day running of the now very public garden here.
The addition of pictures featuring plants and events should make it perhaps more relevant and interesting to those who know the 140 acre woodland garden at Caerhays or who simply enjoy magnolias, camellias and rhododendrons.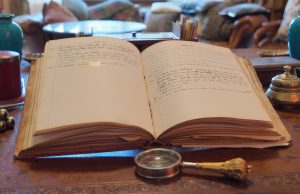 We have now transcribed the entries in the diary in reverse date order back to 1897 so that garden historians and enthusiasts can trace back in time, day by day, what was noteworthy in the garden over the generations. As the attached photographs show my forbears were not blessed with handwriting that is easy to read and decipher. Plant names have changed over the last century as botanists reclassify specie and genus names time and again but we have attempted to make this understandable.
However, what is now revealed, is a unique history of the development of one of the country's leading plant collections and woodland gardens. We will now progressively be adding other photographs and other archive material back over the decades to give the Garden Diary more relevance and historical interest. This will take considerable time to achieve.
If I concentrate too much on magnolias in season this is because we all have a mission here to continue to manage one of the National Collection of Magnolias and can now delight in enjoying them with you.
C H Williams
April 2016