2016 – CHW
Magnolia 'Caerhays Belle' laden with buds for next year with only a few old leaves left. A bumper flowering in prospect.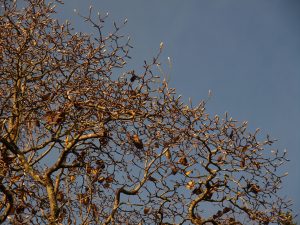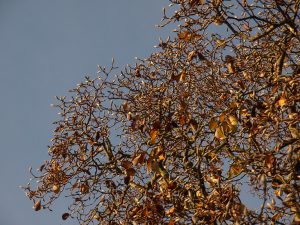 Actinidia deliciosa 'Tomuri' with good autumn colour and full leaf still.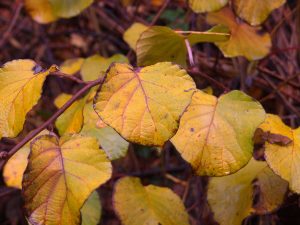 2015 – CHW
Only in Cornwall could one see an Arum lily (zantedeshia aethiopica) in full growth with a new flower emerging in December. Mild beyond belief!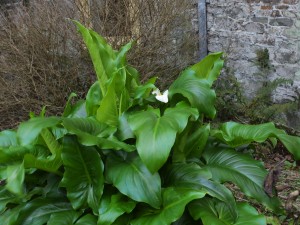 Not far away from it however Daphne bholua 'Jacqueline Postill' is about to come out for Christmas almost exactly on normal time to provide scent (and sales) to our shooting clients beside the side door.
1934 – JCW
Most abnormal rain for days but quite warm always.
1932 – JCW
Erica hybrida is opening, some Magnolia delavayi bud show white and Eucryphia pinnatifolia has been put out for autumn colour only.
1923 – JCW
Cotoneaster salicifolia is first, Berberis polyantha second best, Erica hybrida wants a mild week.
1897 – JCW
Iris bakeriana in flower.