2016 – CHW
Camellia x williamsii 'J C Williams' just out through the arch. A little late this year.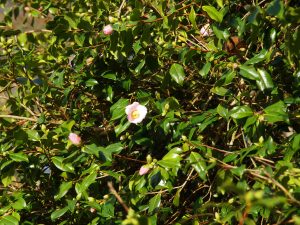 The elderly clump of Rhododendron mucronulatum is also out nearby. About its usual timing.
2015 – CHW
Big tidy up in the Auklandii Garden underway with tree pruning, camellia pollarding and removal of deads. The large yew has been pollarded too, about 20 years since I last remember it being done. Lots more light for other things to grow better without letting in the wind.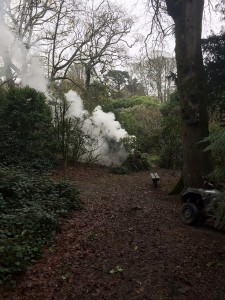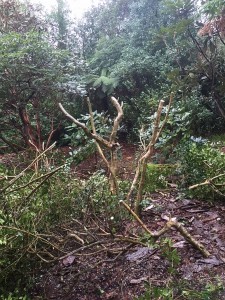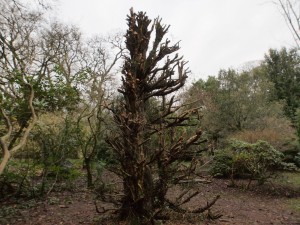 1934 – JCW
I saw two Camellia speciosa buds showing flowers. So far no frost, no big wind smash, but it has been very rude weather.
1933 – JCW
Just the hardest frost I can remember, I expect all the fuchsias are dead and the flower buds in all our soft rhodo's.
1932 – JCW
Erica darleyense is starting to open, had a record smash for one tree's work on the Engine House nursery.
1926 – JCW
No Erica darleyense yet. Hamamelis mollis ¼ open, the rest much as in 1922, the Maddeni hybrid in particular.
1922 – JCW
Erica darleyense, Berberis polyantha, Cotoneaster salicifolia are the best things and a nice lot of flower on one. R cyanocarpum and one Maddeni x Roylei, this last has been out for six weeks.
1919 – JCW
Some Hamamelis is in full flower. Clematis cirrhosa is open well.