2017 – CHW
Correas in full flower for Christmas. What great plants these are for the greenhouse.
Correa 'Marians Marvel' looking pristine.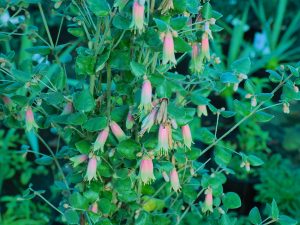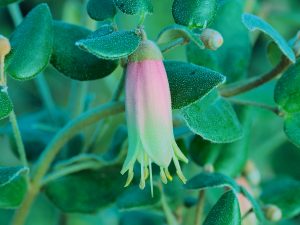 Correa backhouseana just out.
Correa harrisii just starting to fade.
Ceanothus 'Dark Star' with flowers.
The magnolia tunnel all tidied and re-potted. See the before and after!
Solarium jasminum 'Album' still with flower in a tunnel.
Hamamelis x intermedia 'Jelena' just out. Other varieties still to show colour.
Schizostylis coccinea 'Major' still with plenty of flower (hesperantha now of course!).
Erica x darleyensis 'White Perfection' full out for Chrismas.
Erica x darleyensis 'Kramers Red' likewise.
2016 – CHW
Camellia x williamsii 'J C Williams' just out through the arch. A little late this year.
The elderly clump of Rhododendron mucronulatum is also out nearby. About its usual timing.
2015 – CHW
Big tidy up in the Auklandii Garden underway with tree pruning, camellia pollarding and removal of deads. The large yew has been pollarded too, about 20 years since I last remember it being done. Lots more light for other things to grow better without letting in the wind.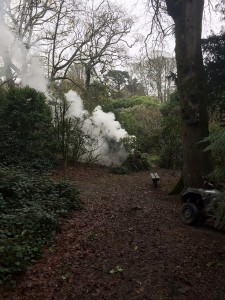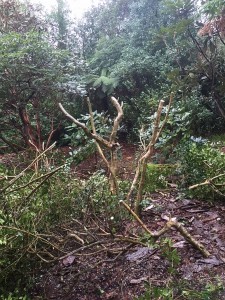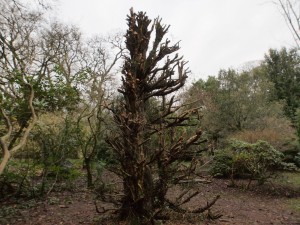 1934 – JCW
I saw two Camellia speciosa buds showing flowers. So far no frost, no big wind smash, but it has been very rude weather.
1933 – JCW
Just the hardest frost I can remember, I expect all the fuchsias are dead and the flower buds in all our soft rhodo's.
1932 – JCW
Erica darleyense is starting to open, had a record smash for one tree's work on the Engine House nursery.
1926 – JCW
No Erica darleyense yet. Hamamelis mollis ¼ open, the rest much as in 1922, the Maddeni hybrid in particular.
1922 – JCW
Erica darleyense, Berberis polyantha, Cotoneaster salicifolia are the best things and a nice lot of flower on one. R cyanocarpum and one Maddeni x Roylei, this last has been out for six weeks.
1919 – JCW
Some Hamamelis is in full flower. Clematis cirrhosa is open well.