2016 – CHW
The two young Camellia sasanqua 'Narumigatas' are now full out in the sun.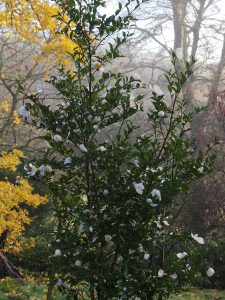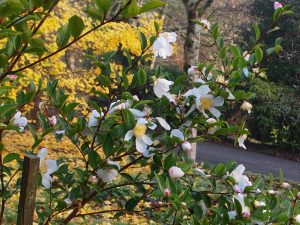 One can only marvel at the Ginkgo biloba as its astonishing show this year finally drops. Eight weeks of splendour!
Magnolia dawsoniana still has most of its leaves which are nicely coloured in the sun.
Fuchsia gracilis still has a few flowers left after the leaves have fallen. Not the only fuchsia still out by any means!