2016 – CHW
Jaimie has discovered one of our last true Blood Red arboreums in Dry Walls. It was revealed when the laurel was felled around it. Certainly one to propagate from.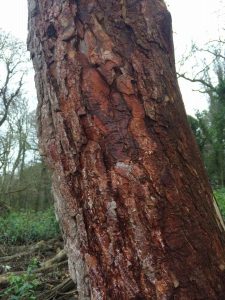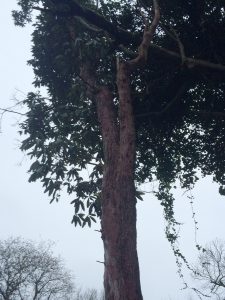 2015 – CHW
A few camellias emerge early alongside the drive below the Top Lodge. All were planted as large plants in 2009.
'Jurys Yellow' has a single flower.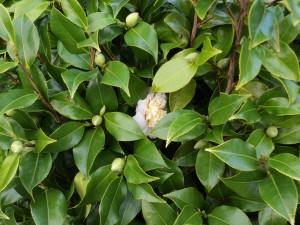 So does 'Prestons Rose'; or rather I think that is the right name but need to check.
1987 – FJW
First flower on C noblissima.
1979 – FJW
Storms (not so bad) still continue.
1965 – FJW
Pale Saluenensis by Gunroom door – a few flowers – November Pink sparse. Nobleanum good but Mucronulatum only coming. Very wet since November 15th.
1953 – CW
Still mild. Rhododendrons not forward but Camellias are. Saluenensis the shiny leaf form covered with flower, some of others opening. November Pink still good. Fuchsias and roses also lapagerias not out yet. Rho mucronulatum good and nobleanum but little else.
1934 – JCW
I picked the Devon polyanthus 3 days back, just as above for most things.
1931 – JCW
Rhododendron nobleanum is good in the Drive. Hydrangeas near the lodge not touched by the frost. Some roses about, I could pick bits of say 6 species of rhodo'n and 2 hyrbids.