2018 – CHW
Karpinus kawakamii restored to life and new growth after The Beast had, we thought, rendered it dead. The light pruning from six weeks ago has helped.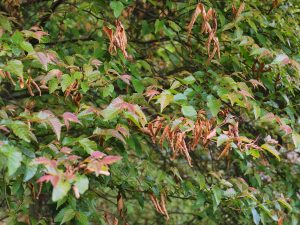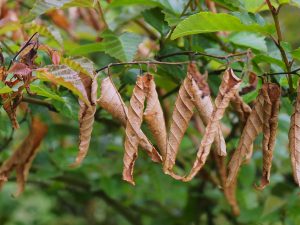 Leptospermum lonigerum full out and a blaze of white.
This I think might just be the true Magnolia 'Yuchelia'. It is labelled as such and only just out now. I will be forwarding these pictures to my friend who pointed out my longstanding error and the impossibility of our original plant being true to name based on its parentage.
There are three separate clumps of Rhododendron indicum on the drive. Perhaps some are Rhododendron nakaharae types? There are three distinct pink forms here and they flower sporadically over a long period.
This is a late evergreen azalea with orangeish flowers. More in a big clump by the Fernery. No idea of a name.
Another clump of low growing indicum or are they dwarf enough to be nakaharae? More assorted colours here as they cover the entire bank.
Another forgotten but now sizeable and mature Styrax japonicus 'Pink Chimes' hidden away in the back of the drive. Not quite as pink in bud or when first out as the one on the bank by the Trevanion Holly but a weeping habit here as there.
Deutzia 'Strawberry Fields' is just going over by the Hovel. Superb as usual.
First flowering of three small Rhododendron cumberlandense. One more red than the others which have a yellowish orange flash. Could the red one be Rhododendron flammeum instead? Both are native species to the southern USA.
The best thing in the 'nothing to see' garden today may well be Cornus kousa 'Doubloon' which is far further out than most others. Huge bracts which completely obscure the leaves. What a sight!
2016 – CHW
Here are the latest leaf pictures, studio taken by Karol, of Michelia floribunda and Michelia doltsopa from Tregrehan. These show that the former species has a leaf petiole or leaf 'scar' of circa 50mm in length while the latter has a 'scar' of only circa 20mm in length. Apparently this is the only way to separate these two pretty obviously identical species in terms of habit, leaf size/shape and flowers. My paper disputing this conclusion is nearly finished and I hope to promote some argument.
2015 – CHW
Another wander up the top part of the drive.  Just by the start of Hovel Cart Road is yet another rather good deciduous azalea with no name. There are several still out but you have to hunt them down amid the greenery.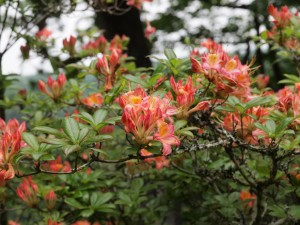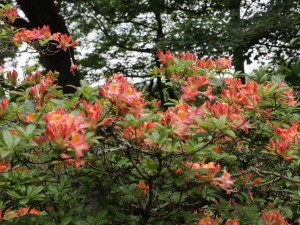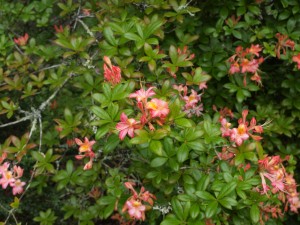 Deutzia 'Strawberry Fields' by the Hovel Turning is one of those shrubs which can readily leap out of a smaller garden into a woodland context. For what it is worth I do not think you will find a better deutzia despite all the recent new species introduced by Roy Lancaster and others.
We have just missed Sorbus folgneri 'Emiel' in flower at Red Linney. This was a selection by Pavia nurseries and has attractive drooping new growth. Good autumn colour apparently but I have not noticed as yet.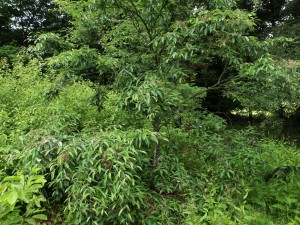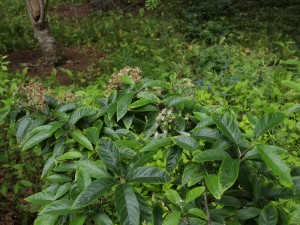 After all the phytophthera ramorum scares I thought we had removed every larch on the place but I now discover, up from Red Linney, three cracking plants of Larix kaempferi which are looking good. This Japanese species has exceptional yellow autumn colour so we hope for the best.