2019 – CHW
It just gets better and better in the garden!
Ilex cornuta in full flower. A tight dome shaped bush now 6x8ft wide planted pre 1997. This species would make a good low hedging plant given time and is well worth Asia propagating.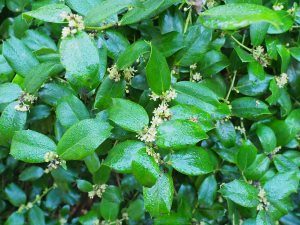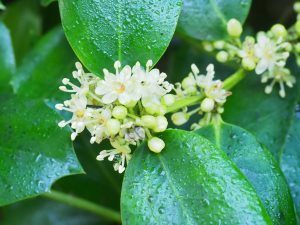 Jaimie's hybrid Rhododendron 'Maisie' full out.
Camellia reticulata 'Dream Castle' measured beside Lizzie's hand.
Caerhays bred Rhododendron Golden Oriole Group – 'Talavera'.
Magnolia 'Plum Pudding' with another 'pudding' underneath (Nicky).
Camellia reticulata 'Fiesta Crane'