Following our very successful tour with the International Dendrology Society, they sent the following email and photos, thank you!
Dear Charles
Thank you VERY much indeed for showing us around your magnificent arboretum last week. I have wanted to visit Caerhayes for many years and it absolutely lived up to every hope and expectation. It may sound funny but I knew we were in for a treat when you set off at a brisk pace uphill disregarding the path. So often IDS visits are at a snail pace and we don't get to see all we want!
I wrote down so many names and it will take me a while to match them to photos. I certainly have added a whole bunch of magnolias to my wish list. I don't think we asked you what your favourite tree was. Not necessarily my favourite but a huge impression was made by that group of Podocarpus selignus with all their babies regenerating like crazy.
And then a magnificent lunch in magnificent surroundings. Truly it's a privilege to receive such hospitality to the IDS. Of course sometimes that D stands for drinking and dining!
One of your staff asked me to send photos of the presentation. I have lost her business card so send them to you instead, which gives me an excuse for emailing instead of writing a proper letter. The presentation was by Peter Hoffmann from Denmark.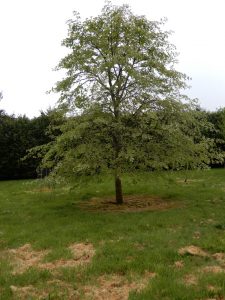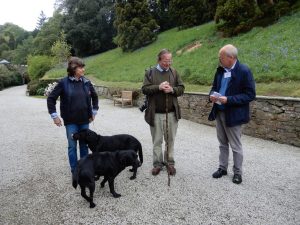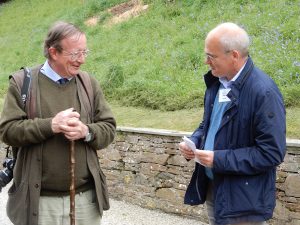 Finally, can you tell me if the tree in the third photo is Tilia lenta? it is in the new area just beyond Aesculus wangii.
Please God may I be a labrador at Caerhayes in my next life?
with best wishes
Harriet Tupper and Egbert Vinke