2023 – CHW
The press line up for Joanna Lumley, our celebrity this year.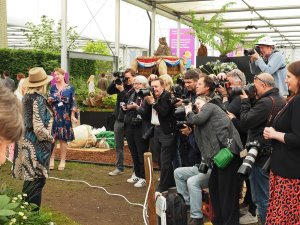 Posing nicely.
Here with our Molly, Guy and Julia Hands, our sponsors. Not Terra Firm this year but Julia's 'Hand Picked Hotels'.
Here with Guy's two South African gardeners who have come over for the week.
Here are a few more pictures before we knew that the stand has won a Gold Medal.