2019 – CHW
A helicopter traverses the electricity lines near the castle after heavy rainstorms checking for breaks. There was a blackout just before we left for The Cottage in Yorkshire and many others through the country in the last week due to grid failure.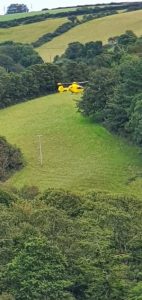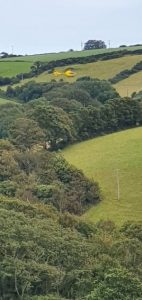 Ants building a nest up around the trunk of a young Meliosma veitchiorum before the spiral tree guard was removed. Otherwise the ants would have killed the tree.
Odd seed on the later flowering magnolias. There is not much seed around on the magnolias at all this season after the snow in February/March.
Magnolia 'Apollo' showing a couple of late flowers. I would imagine they will first drop off rather than open.
Plague of flies in the bracken. Spiders/wildlife being well fed by them I would imagine.
2016 – CHW
No entry.
2015 – CHW
A jolly day out at The Oval watching Australia take a commanding first day lead in a 'free' food and drink bar in the new stand. Guests of a director of Surrey cricket club.