2020 – CHW
The new Heerdegen / Reto Eisenhut book on magnolias has just arrived. Loads of pictures and a wonderful reference book (especially for the newer magnolia crosses) even if it is all in German! Quite a lot of this garden diary and Burncoose pictures have been included with our permission. In fact many of the 2019 flowering Michelia and Manglietia here are included although I am not certain that all the naming is perfect.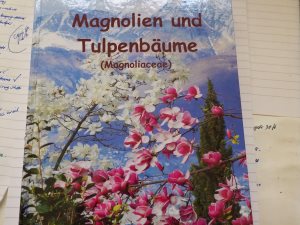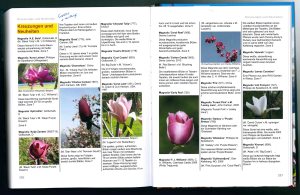 Magnolia 'Vulcan' x Magnolia 'Black Tulip' just emerging.
Magnolia 'Purple Sensation' (this is Magnolia campbellii subsp. mollicomata 'Lanarth' x Magnolia liliiflora).
Magnolia campbellii 'Wakehurst' with three flowers full out. Very nice indeed!
Magnolia 'Felix Jury' – one of three plants we have in the collection. The other two still in tight bud.
Magnolia 'Cleopatra' – rather windblown.
Magnolia 'Shirazz' (Magnolia 'Vulcan' x Magnolia denudata) nearly full out and very dark against a dark sky. Planted in 2006 and already 20ft x 15ft.
Michelia doltsopa just emerging high up on the big plant by Georges Hut.
The white form (alongside the pink form) of Rhododendron irroratum.
This sister seedling to the true Magnolia 'Caerhays Splendour' resides on the drive. It is a small flowered imitation of the real thing but not too bad really.
Leaf on a clump of Enkianthus in the first week of March. Things are rushing on despite a wettish week.
Jaimie planted a few magnolias in the 1992 post hurricane replanting at the top of Forty Acres Wood above Dry Walls. This wood is due to be thinned shortly so he took the opportunity to cut around them in case there was a disaster. This is a Magnolia 'F J Williams' seedling which is not bad and may one day give a glimpse of colour from miles away. We should plant more random seedlings in new woodland as we have along Bond Street where they show up well today.