2023 – CHW
Easter Monday and a good moment to look at the first Malus into flower in the Old Kitchen Garden on a sunny day. All these small trees were planted in January.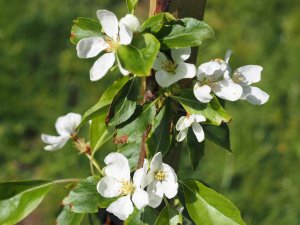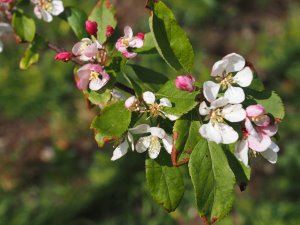 The Old Kitchen Garden has filled up a bit but still plenty of room for more Malus varieties. We have now seen 18 of the 65 varieties planted here in their first flowerings. I really do think that, given time, this collection is going to be a major addition to and improvement in the gardens overall.
Meanwhile, in the gale, a byzantine cock pheasant happily munches his way through the primrose flowers outside the front door. This is his territory and, although I have yet to see any hens nearby, he certainly sees off several other cocks from his primrose bank delicatessen in the mornings and evenings.