2018 – CHW
Sorbus wilsoniana with three clusters of berries ripening away on a young plant planted only in 2013.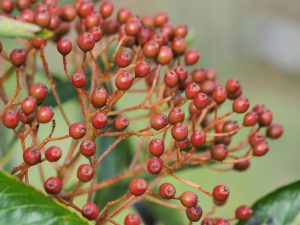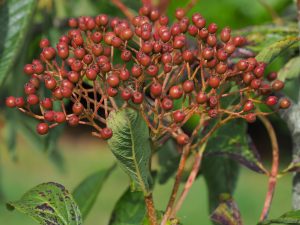 Acanthopanax aff. sessiflorus (now eleutherococcus presumably) we saw last autumn with clusters of black fruits but we did not see these extraordinary flowers in spherical heads. Quite bizarre really.
2017 – CHW
A new syringa species to us flowering for the first time in August. Syringa reticulata looks much like Heptacodium miconoides but the scent is rather nicer!
2016 – CHW
No entry.
2015 – CHW
No entry.