2023 – CHW
I looked at Gingko biloba 'Autumn Gold' and wondered why it was turning yellow prematurely. Roe deer damage – AGAIN.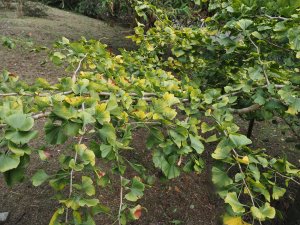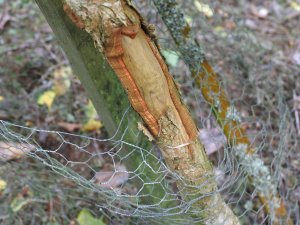 Acer x conspicuum 'Red Flamingo' is quite outstanding today.
Taiwania cryptomerioides has finally produced a strong leading shoot and has stopped flopping over all the time.
Taxus baccata 'Standishii' with a good crop of berries.
Carpinus laxiflora is covered in seed tassels and is now a sizable tree.
As has the rather more drooping in habit Podocarpus parlatorei.
Berries already ripening on the Ilex dimorphophylla and plenty again this year.
The new clearing above the greenhouse is settling down nicely ready for planting in the spring. More thought needed as to what should go here but probably tall growing rhodos for the next 100 years.