Much excitment as today sees the launch of my Garden Diary at Caerhays.
I have entered everything I have for February 2015 and some accompanying pictures.  March and April are still a work in progress, but I will post here when more is available.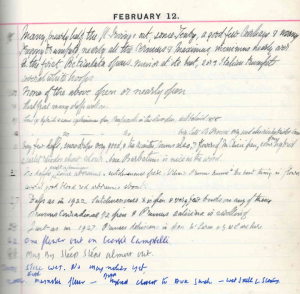 We are also in contact with Exeter University about the possibility of them transcribing all the original diary pages – what a task as you can see.
Charles Williams.