2017 – CHW
Philip Knuckey has won a gold for our stand at Hampton Court. Our first gold here for at least a decade.
Here are a couple of Karol's pictures of the second lorry loading up with plants to sell.
A few photographs of some new plants for the 2018 mail order catalogue:
Agapanthus 'Strawberry Ice' opens white and then develops a delicate pink tinge.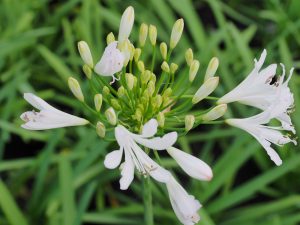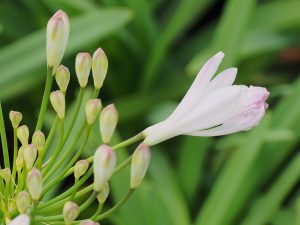 Parkinsonia aculeata – no idea what this is!
Marsdenia oreophila – an odd but vigorous climber with hoya-like flowers.
Kniphofia 'Rufa Rasta' – pretty horrid name – judge it for yourself!
Ajuga reptans 'Black Scallop' without its pretty contrasting blue flowers.