2023 – CHW
Pouring with rain at Burncoose.
Magnolia (Michelia) 'Eternal Spring' is a cross between M. laevifolia and M. maudiae 'Eternal'. Strangely devoid of leaves but the flowers and new shoots are fine. A new entry for the catalogue this year.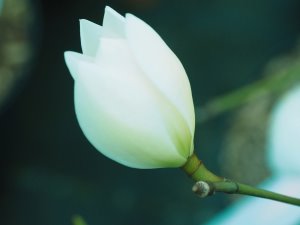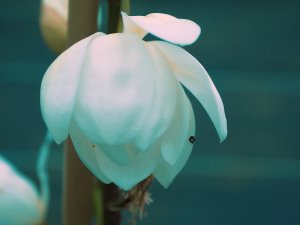 Good plants for sale of Machilus yunnanensis. A rare and unusual evergreen tree.
Some nice plants of Magnolia (Michelia) martinii.
Three new forms of Prunus incisa which are new to the catalogue this year.
Prunus incisa 'Mikinori'
Prunus incisa 'Pendula'.
Prunus incisa 'Oshidori' not quite out as yet.
Then to Old Park as the rain eased.
Magnolia 'Anticipation' (M. cylindrica x ?).
A battered Magnolia 'Simple Pleasures' – simple indeed and little pleasure!
Magnolia 'Fairy White' is full out and smelling gorgeous.
But Magnolia 'Fairy Blush' and Magnolia 'Fairy Cream' are still in tight bud.
Magnolia 'Just Jean' is a M. soulangeana seedling raised by John Gallagher.
Gigantic Rhododendron calophytums at the bottom of Old Park.
Salix hookeriana has attractive catkins but nothing like as good as 'Mount Aso'.
Camellia japonica 'Optima' by the side door.
Then a long garden tour with Peter & Henny Shotter.
The Korean sourced Magnolia cylindrica full out.
The newly planted Magnolia 'Summer Lady' from Germany is not that exciting as yet but different.
Magnolia 'Tropicana' with Michelia doltsopa behind it.
Rhododendron pseudochrysanthemum
Staphylea holocarpa 'Rosea' full out now.
Magnolia 'Tikitere' which is usually out much later.
First flowers on Magnolia 'Sibille' in Penvergate.
Magnolia 'Yellow Fever' just showing. M. 'Yellow Bird' beside it not showing at all.
Magnolia 'Apollo' in Penvergate.
Magnolia 'Butterflies' in Penvergate. Covered in flower on a dwarfish large shrub after 20 years.
Steve Dance sends me these pictures of Citrus 'Calamondin Orange' growing happily away outside against a hot wall in Trengwainton garden. Hard to believe it is doing so well outside and with fruits.
Magnolia 'A E Bold' (Magnolia 'Black Tulip' x Magnolia 'JC Williams') with its first flower. We have other plants, but the colour of the bud is superb.
Magnolia 'Olav Kalleberg' (Magnolia 'Black Tulip' x Magnolia liliiflora 'Holland Red') still in bud but evidence of the liliiflora flower shape is obvious.
Magnolia 'Anya' (Magnolia 'Iolanthe' x Magnolia 'Vulcan'?)
Magnolia 'Amethyst Flame' (Magnolia liliiflora x Magnolia 'Vulcan') just out. Not perhaps as striking as it was last year.
Magnolia 'Lili Diva' (Magnolia liliiflora 'Nigra' x Magnolia sprengeri diva) has been frosted a bit but one decent dark flower. This is going to be an excellent plant in time.
The last few flowers on Magnolia campbellii x sargentiana 'Treve Holman'.
Camellia reticulata 'Debut' flowering well for the first time.
The second time we have seen flowers on the Crûg Farm collection of Magnolia (Michelia) floribunda var. tonkinensis.
Exciting moment! The first time I have ever seen Maddenia hypoleuca in flower. Cherry like leaves and introduced by Ernest Wilson in 1907. It used to grow here but has long since died out.
Another young Magnolia 'Black Swan' with decent bud and flower.
Magnolia 'Darkest Purple' x Magnolia campbellii 'Betty Jessel' is a young plant but not, as yet, that impressive. No specific name as yet.
Berberis xanthoclada in full flower.
Magnolia 'Blushing Belle' is a US cross between Magnolia 'Yellow Bird' and Magnolia 'Caerhays Belle'. The flowers have more than a trace of yellow as they open.
Another branch has fallen from one of the ancient Magnolia insignis leaving just the rotting trunk and one vigorous side shoot.
I thought I had seen the first beech leaves out but this is actually (I think) a wild cherry growing from a crevice in an old beech tree. It has been there some time and even has a few flowers but they are too high up to see properly.
This is all that is left of our Kunming (reticulata) camellias in Charlie Michael's old nursery bed. There are three left alive. The seed came from Kunming when an American managed to grab a load of seed out before Chairman Mao took over. No idea how they got here but they were never named. Philip Tregunna moved a few to new locations years ago but they hated the move and withered/died so the remainder were left far too close together where they were. Of the three plants there are only two varieties as far as I can see today. Very good they are too even if some leaves are rather chlorotic.
This startlingly good rhododendron today is hidden away. At a distance I guess a surprisingly early Rhododendron davidsonianum but it is, in fact, one of a clump of Rhododendron siderophyllum. Quite the best colour and largest plant of any we have and I had not seen it full out before.
Just one or two gorgeous flowers left glowing in the sunlight on Magnolia sprengeri 'Diva' at Pound Corner.
This is a rather dull species – Magnolia amoena – although I see little difference with the equally dull Magnolia biondii. Both grow at Burncoose but I do not think we have the 'pleasure' of a biondii here yet.
Attractive young leaves on a clump of Aesculus parviflora.
Dad's Rhododendron 'Red Centurion' nearly full out.
The record Cornish plant of Laurus azorica has an attractive flower for a bay laurel.
Daphniphyllum macropodum var. humile with yellowish new growth and red buds showing.
Despite the mild winter a lot of our older big leafed rhododendrons have hated the winds. They did not grow much in the last two dry summers, over flowered, and now urgently need a wet growing summer. Storm Ciara etc have done this old plant no good at all (Rhododendron sinogrande).
This Magnolia 'Sweet Sixteen' had severe dieback last year and I gave it a trim. A hard frost caught it full out with some leaves or perhaps it was the 2018 'Beast'. Anyway it has a couple of flowers despite the pruning and should recover. A small growing variety which flowers very early and copiously.
Camellia x williamsii 'Jovey Carlyon' still has plenty of perfect flowers three months on from when I photographed the first one out at Donkey Shoe.
A mature and record sized plant
Flowers
Leaf form
Trunk
The happy news for our casual or zero hours visitor staff is that they can be 'furloughed' too and receive 80% of their normal wages if they were on the payroll by 28th February. A load more paperwork but the government will pay the national insurance and pension contributions on top of 80% of the wages. Retribution taxes in next autumn's budget for sure.